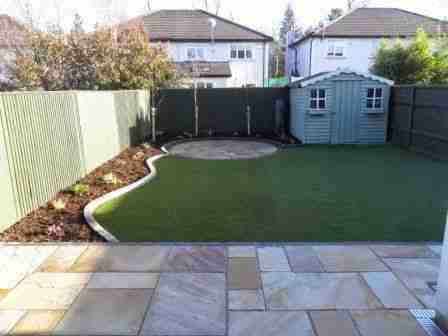 This is a low maintenance garden we recently redesigned in Drogheda co. Louth with an artificial grass lawn. The garden belonged to a young family and originally offered little as a garden haven  and had some  drainage issues to boot. Their dream garden was one that  they could enjoy completely  throughout the year whether being outside or as a beautiful vista from their home. Importantly too it would be a dry and clean environment for their young son too  play in .Artificial grass created  to imitate real grass with the correct drainage applied would provide the solution to their damp and muddy garden, This complimented with a mixture of low maintenance cottage perennials and some trees for screening planted into  raised kerb edged beds with bark mulch and newly painted fencing and shed  added a rich and colourful palette to their garden .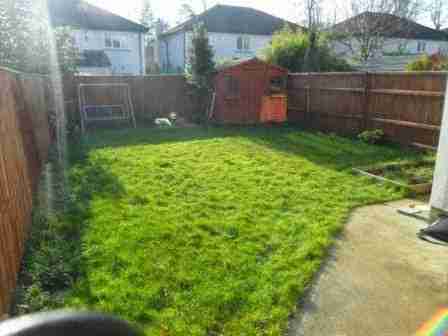 Original garden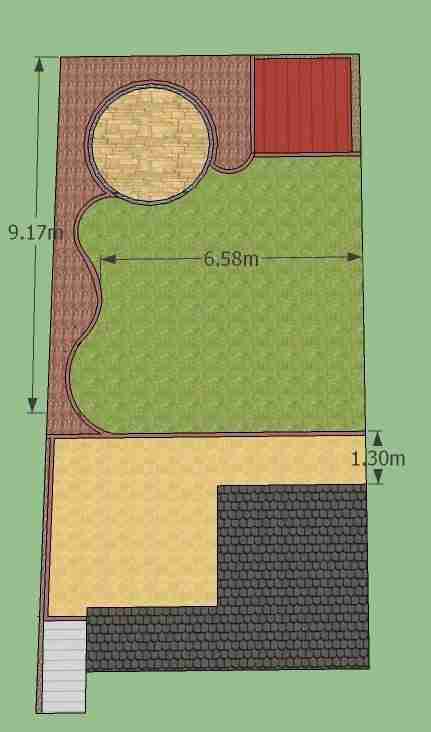 Garden design plan view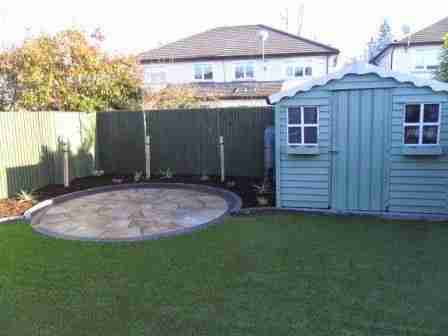 Circular patio raised beds and painted shed and fencing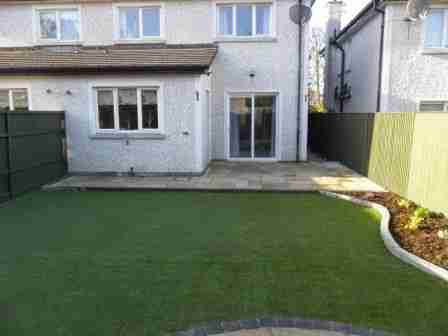 Raised sandstone patio with synthetic lawn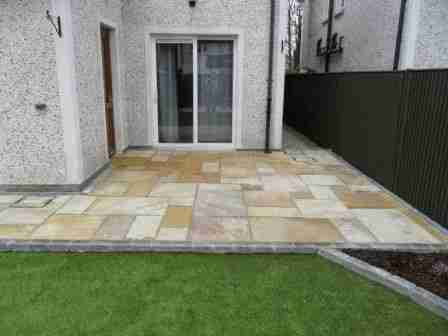 New sandstone terrace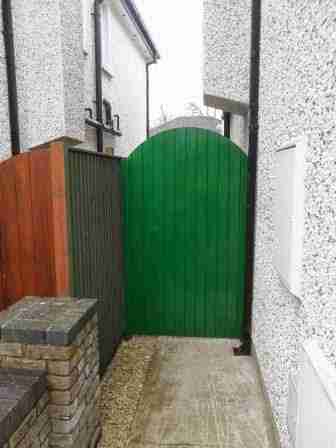 Through the garden gate what lies beyond!
https://www.greenartlandscapes.ie/