Artificial lawn, paving and steel sheds combined  to create a low maintenance garden on a previous sloping and difficult to maintain site. Its now a family and pet friendly space with the use of a lush easy to keep lawn .
The previous wide, block paving was removed and replaced with new Chiesa paving supplied by local ChapterStone Paving.  https://chapterstone.ie/
Steel sheds fitted on to a raised concrete base we installed for a permanent and waterproof storage/soffice or utility space.
The garden level was raised particularly at the end of the garden where it slopped considerably. The new sheds and paving were raised also for privacy to screen rear house sight  lines.
All Sod and topsoil was removed and backfilled to levels to aid drainage. a new Portugese laurel hedge planted  between the sheds for added screening.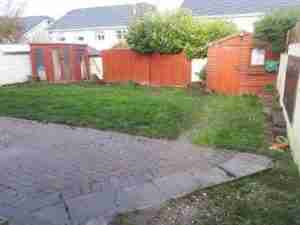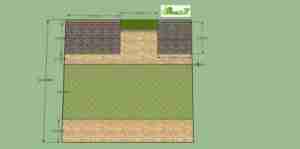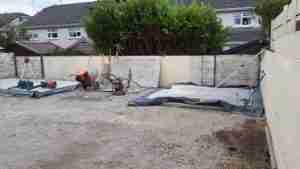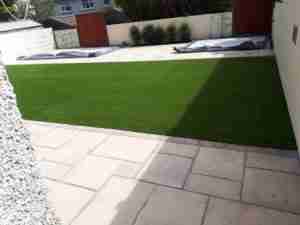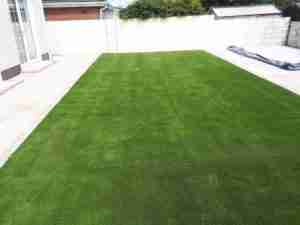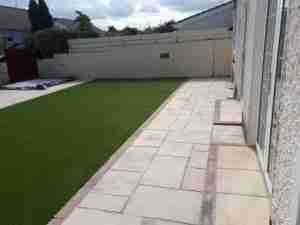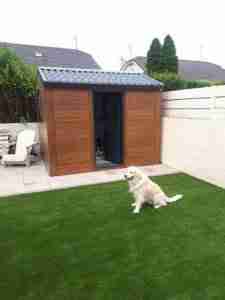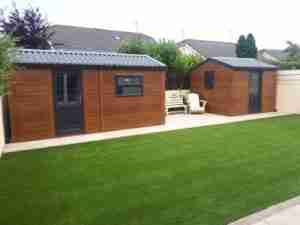 https://greenartlandscapes.ie/elite-fencing-artificial-lawn-low-maintenance-contemporary-garden-design-wheaton-hall/