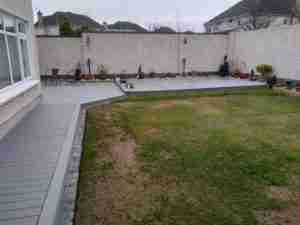 Solid board Composite Decking with Aluminium Subframe and lights supplied and fitted to a garden in ,Grange Rath , Drogheda co. Meath .
The composite decking Replaced a rotten timber deck that was slippery and dangerous.
Led lights were also fitted to bring an added feature at night to the garden.
Maritime grey composite decking colours are engineered to stay true over time and come with a 25-Year Fade & Stain warranty. Also comes in range of other colours.
The easy-to-clean surface thwarts stains, so oils, sauces, and other household products won't cause any permanent damage compared to other brands on the market.
A scalloped profile bottom reduces weight without sacrificing durability and strength compared to hollow boards.
Made from up to 80% recycled material making it a sustainable alternative to wood. No trees are felled for this product.
Aluminium subframe system is made with high grade aluminium, has an expected lifespan of over 50 years compared to standard timber sub frame .
Heights as low as 64mm from ground level to top of 24mm composite decking.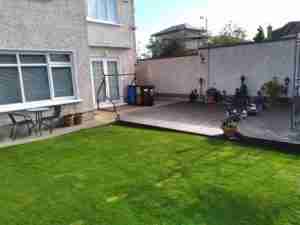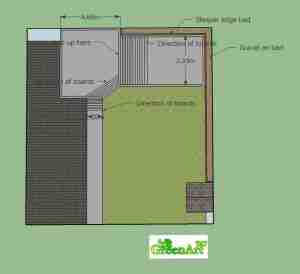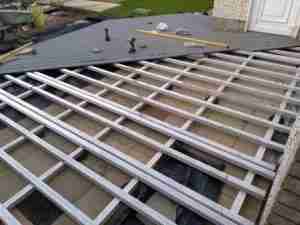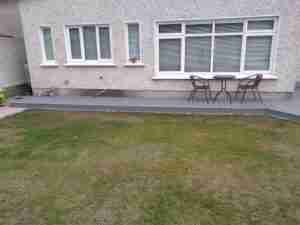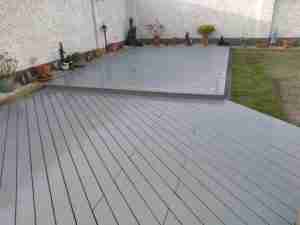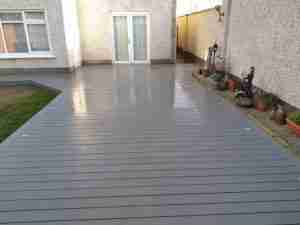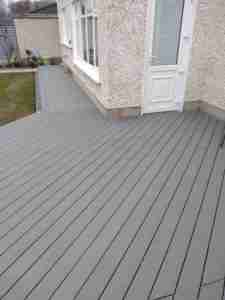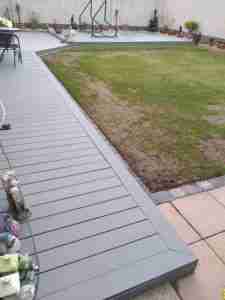 Contemporary Low Maintenance Garden ,Roschoill,Drogheda ,co.Louth
More information on range of decking