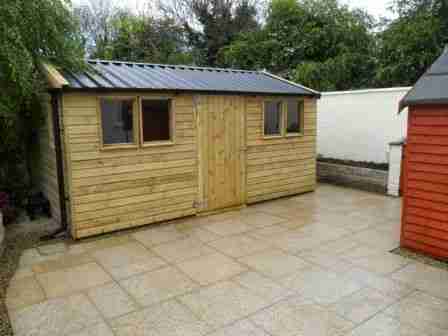 This is garden in Clonsilla is one we redesigned for our clients for their own use and pets as well as a potential dog grooming business they wished to begin.  
We replaced the tired paving and weedy gravel  with gold granite paving with drainage fitted and electricity wired and water plumbed to powers showers and lights and take water from the shed.
Low maintenance raised beds were constructed and planted up to soften the garden and the walls to two sides were raised and painted as a nice backdrop to the garden.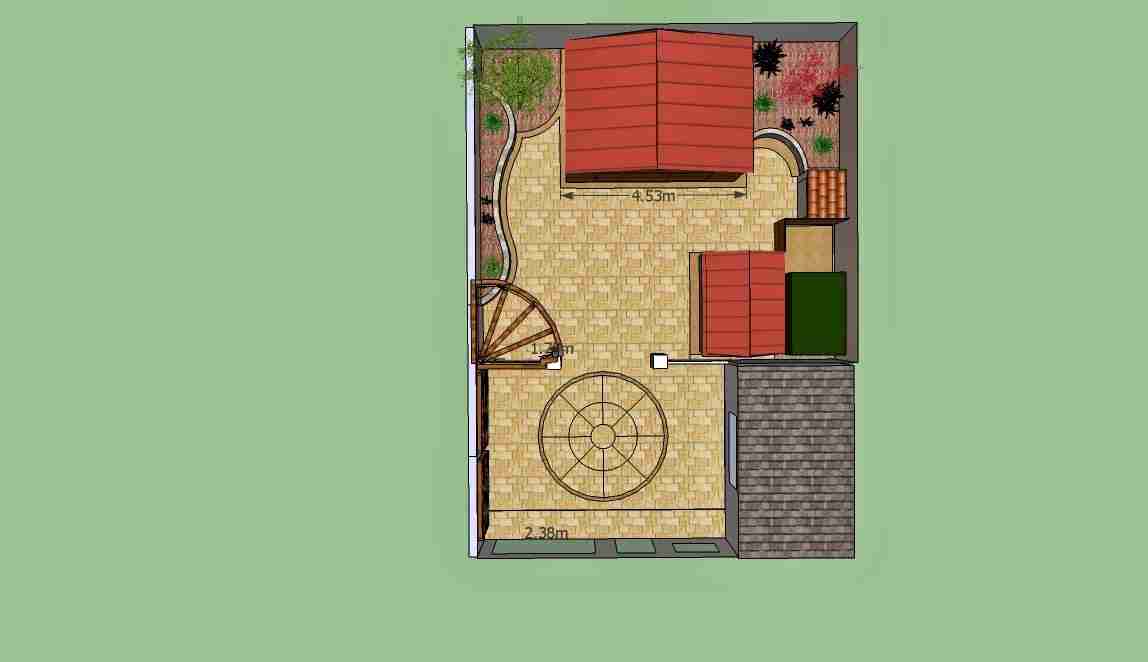 Garden design plan view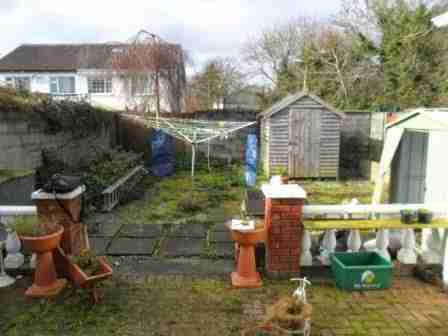 Garden before with weedy gravel and cobblelock paving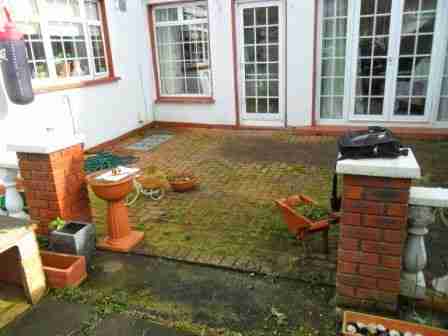 Tired and poorly draining paving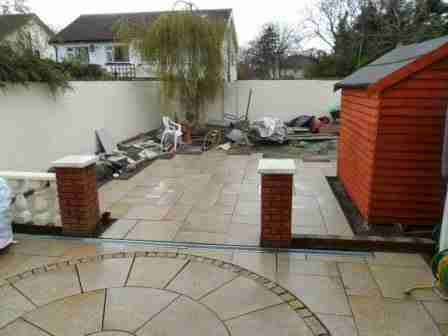 Work in progress
Granite Centre circle and drainage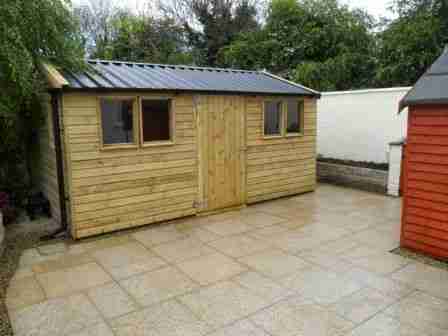 Insulate garden shed with gutters fitted to an outlet
Cottage style decorated shed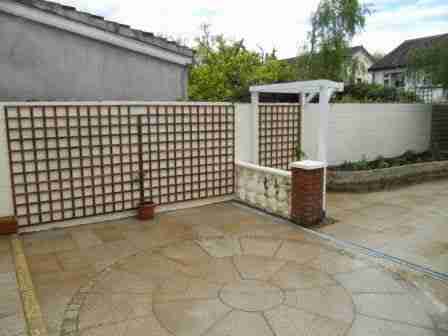 Trellis, centre circle patio and pergola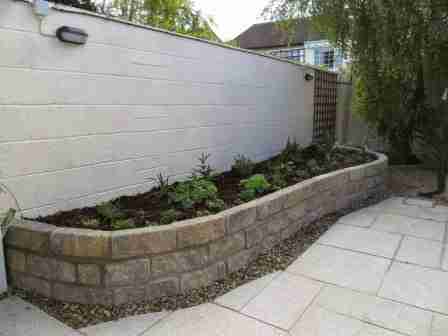 Raised patio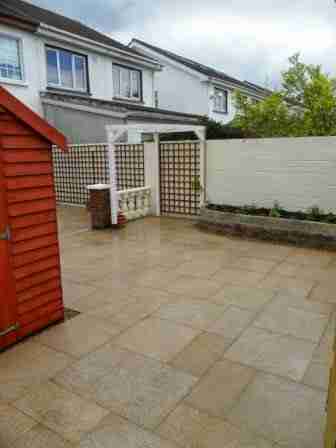 Painted pergola and raised bed
https://www.greenartlandscapes.ie/