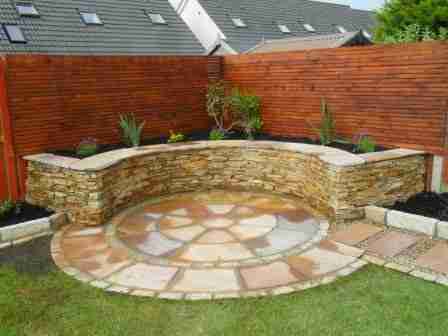 Gardens designed and transformed, Turf lawns laid, raised beds built & planted garden lighting installed, patios laid with a range of styles and materials.. Their original garden was tired and lacked a clear sense of place and style for the largest space of their property. They wished to have a garden which they could use and sit out on at different times of the day with a contemporary yet soft  leafy appeal . We created two patios areas.One a circular patio with raised seating and cladded planter behind to be used to make full use of the afternoon and evening sun. A second larger terrace was created to dine out or relax throughout the morning to mid afternoon.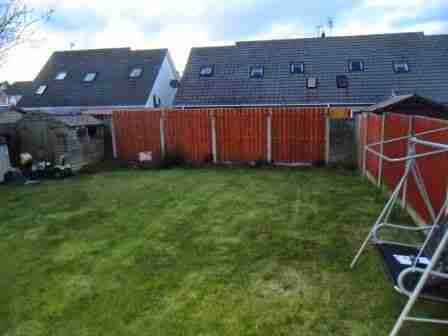 Previous garden with little garden appeal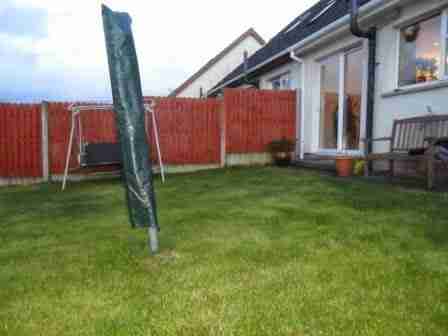 Sloping garden offered poor areas to sit and relax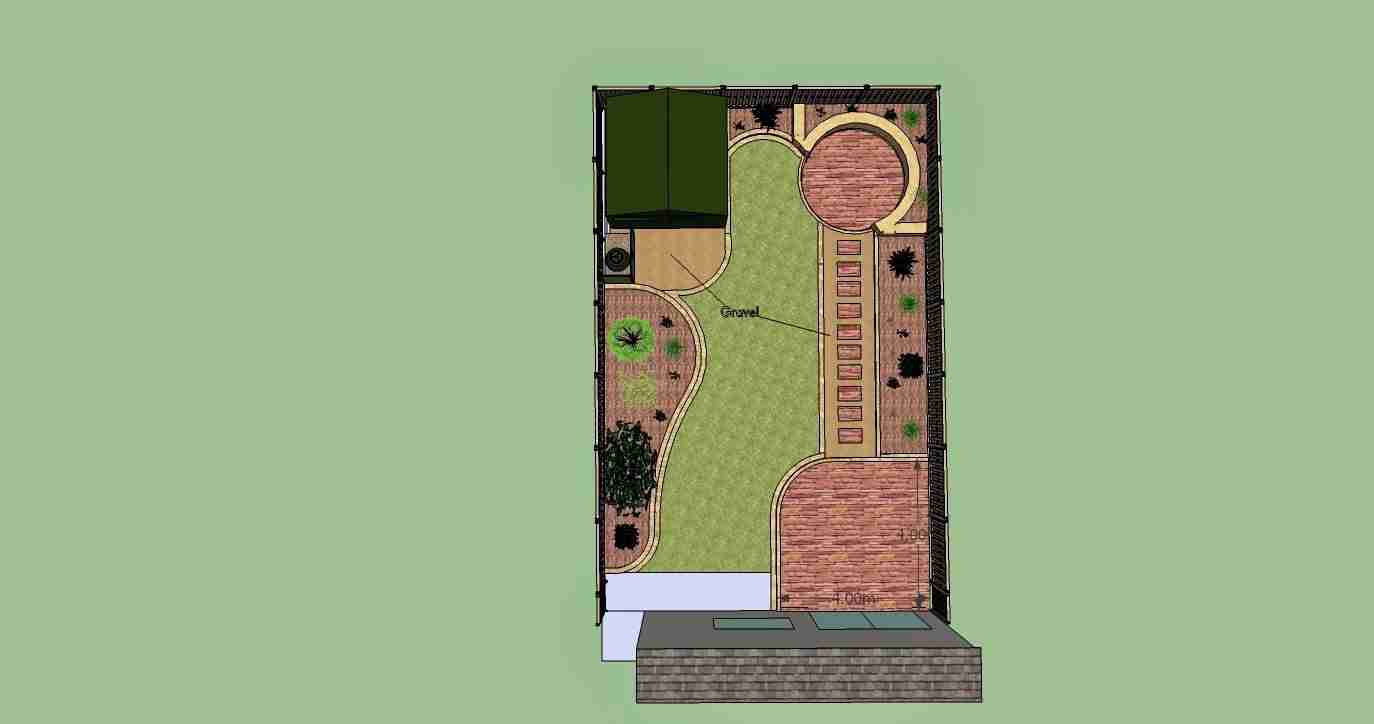 Garden design plan view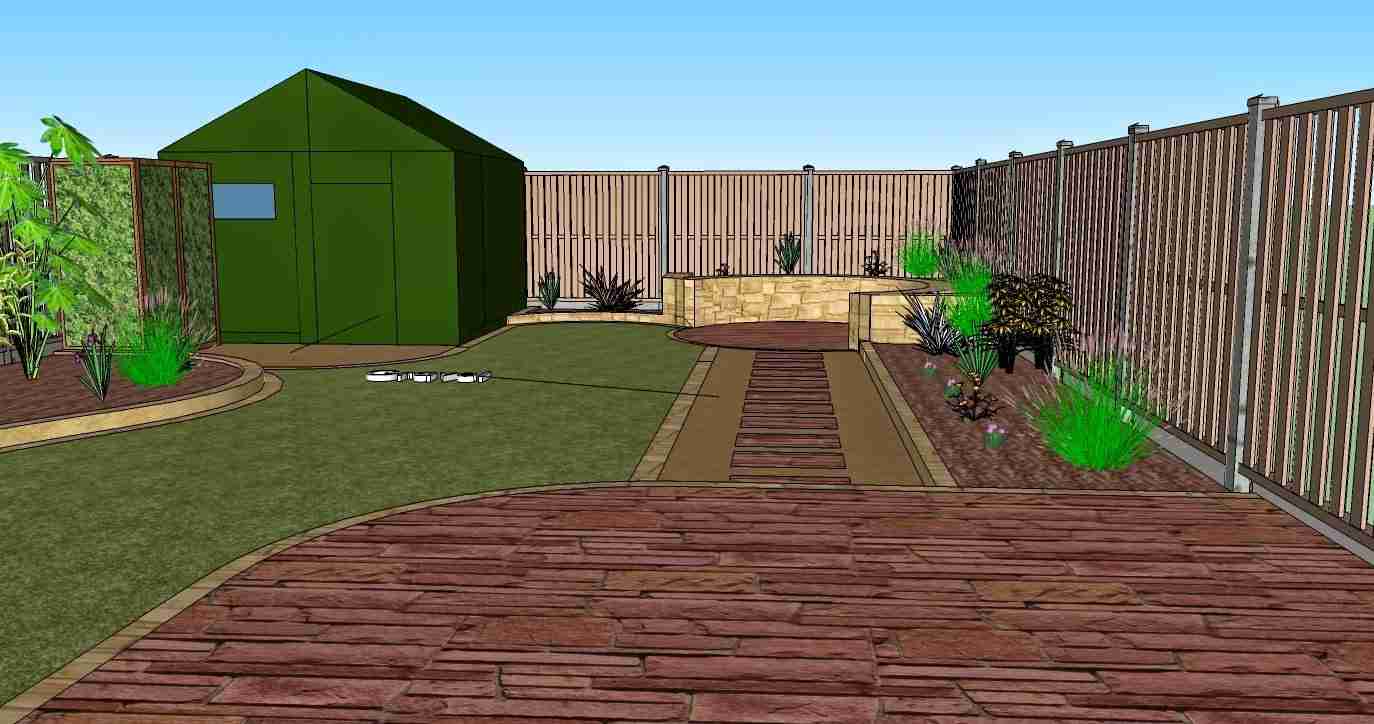 Garden design view from house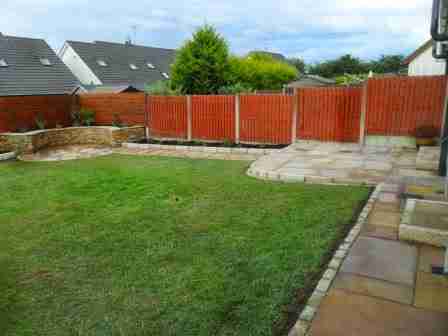 Dual patios to make full use of the sun and aspect.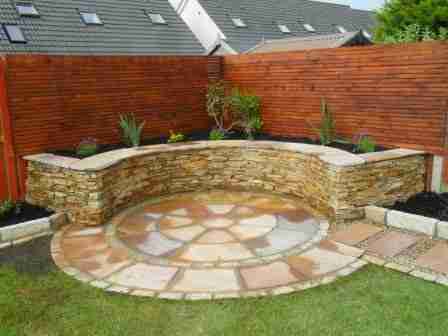 Raised quartz dry wall effect with sandstone patio and cladded rear planter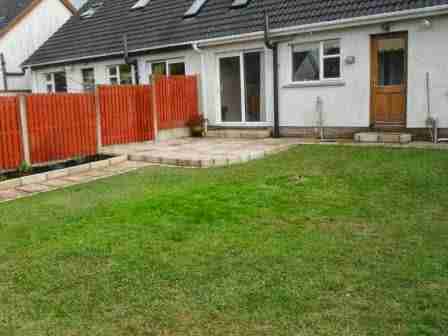 Raised sandstone and gold granite edged terrace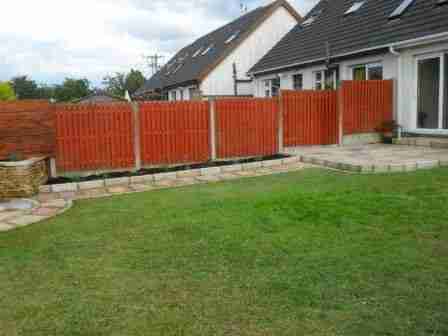 Gold granite edged beds with stepping stone and gravel path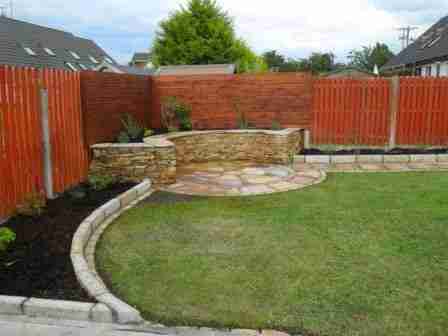 Raised seating planter and circular patio with timber cladded rear
https://www.greenartlandscapes.ie/