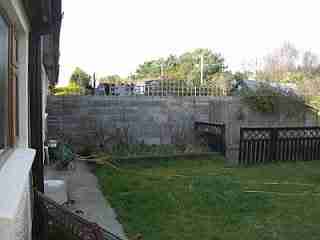 Unruly and overgrown garden
Gardens designed and transformed, Fencing installed, Turf lawns laid, raised beds built & planted garden lighting installed, patios laid with a range of styles and materials.
For this garden design in Mornington, co.Meath our clients wanted a complete makeover for their front and back garden which was overgrown and offered little aesthetic value to their property. their deck was beginning to rot and the shrubs and plants ere weed infested and had become overgrown.
Our client wanted to a complete makeover to incorporate a new low maintenance family garden and patio areas  to the rear and side. Their glasshouse was taking up a lot of space and they wished to have it moved to a new allotment they were renting. While at the front they wished to have extra parking space to accommodate a second car.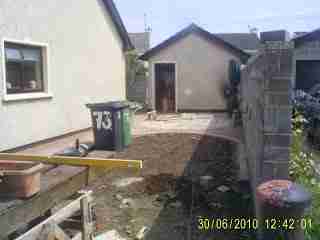 Work in progress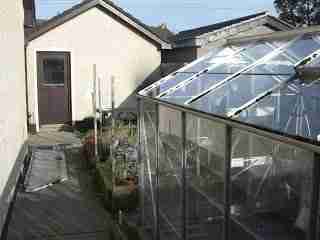 Cluttered space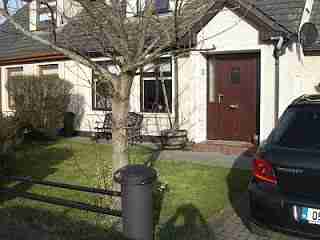 Single driveway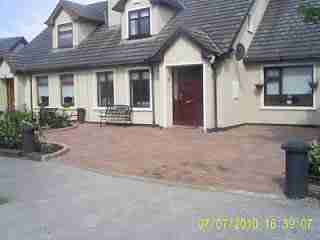 Double driveway
Redesigned driveway space incorporating new curving beds and widened entrance.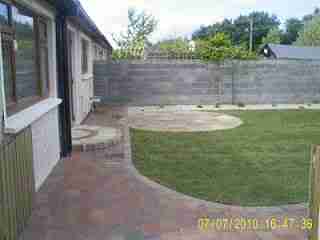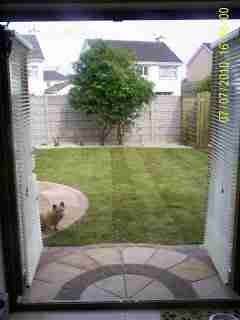 View out to garden from kitchen with new decorative stone step
We redesigned their front and back garden to incorporate a new driveway, patios areas with Indian sandstone and turf lawn areas for their son. In doing so we created a garden for them to enjoy while maximising the size and use of their garden.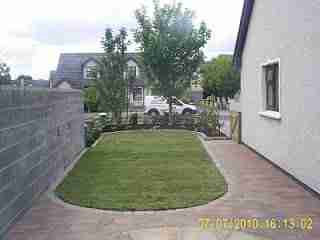 New ordered and designed lawn and paving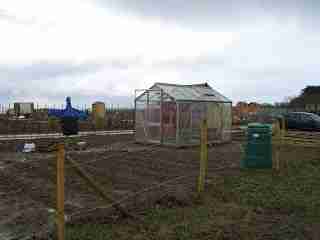 Glasshouse relocated to Turvey allotments, Donabate.