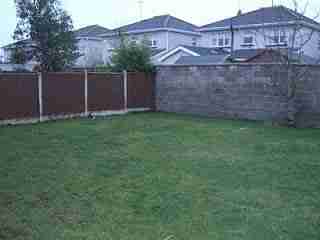 Original garden Feb 2010
This garden suffered from poor drainage throughout the year due to a shallow topsoil and compacted subsoil. In winter time it was difficult to walk out on the lawn and the clients dog would bring muck in to the house even in summer after light to moderate rainfall.
We installed a land drain system in February this year consisting of 75mm perforated pipe and drainage gravel connected to storm drains to take away excess water from the ground and encourage oxygen flow back into the soil.
We also landscaped the site creating easy maintained raised beds and trellis covered walls which transformed the garden.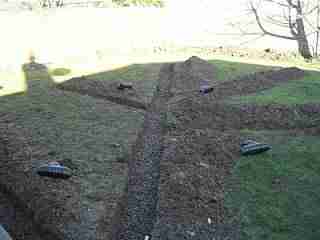 Installing drainage Feb 2010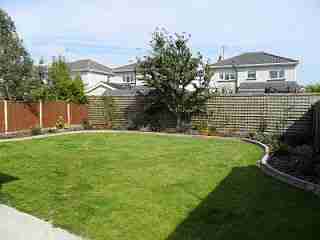 Restored and nurtured Sept 2010