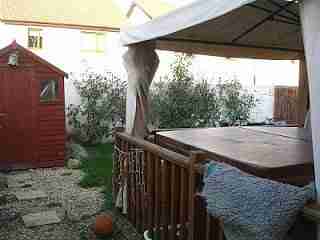 Gardens design, Fencing installed, Turf lawns laid, raised beds built & planted garden lighting installed, patios laid with a range of styles and materials.
This garden in Duleek we redesigned and built had numerous problems. Very poor drainage due to the quality of the top soil and subsoil and with their two dogs was wet and mucky nearly all year round. Also the use of space was poor due to many features too close together, a deck, garden shed and patio and border plants.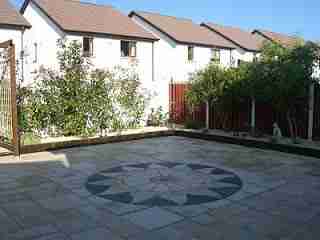 Aztec sun central patio feature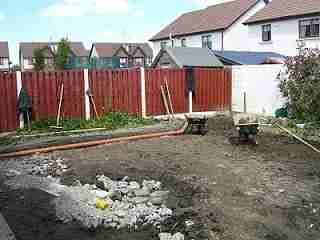 Working on the drainage system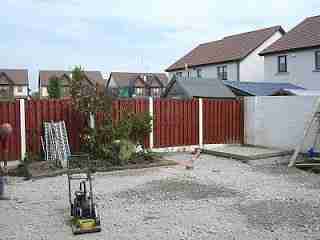 We paved the entire area with Oldbridge's French limestone and Aztec sun central feature. Fitted a closed pipe to take hot tub outlet pipe and a linear drain in the patio to collect surface water when cleaning patio and a land drain and sump connected to storm drains to take ground water and drain garden. The results speak for themselves!.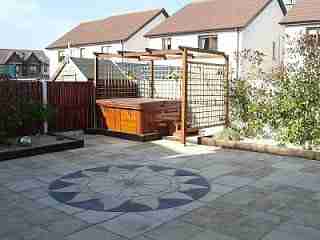 New redeposited Jacuzzi with contemporary pergola and trellis surround.
https://www.greenartlandscapes.ie/