Gardens designed and transformed, Fencing installed, Turf lawns laid, raised beds built & planted garden lighting installed, patios laid with a range of styles and materials.
New concrete post and panel fencing. Raised brick edged beds and low maintenance gravel surfacing. Cottage styled boundary fencing.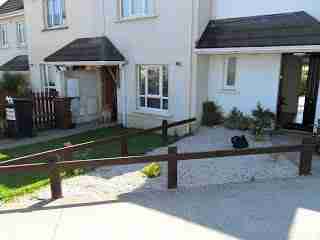 Front garden with open fencing and little soft plantings
Our client for this garden in Balbriggan co.Dublin wanted to freshen up his garden and add some raised beds and new plantings with some new boundary treatment.. The front garden had a plain and open boundary that he wished to have replaced with a picket style fencing and raised beds that would be easy to maintain. The rear garden offered little in terms of soft plantings and the fencing was quite low 5ft and the timber post were beginning to rot.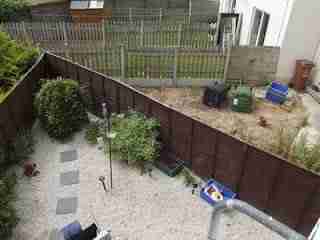 Rear garden before with 5ft high fence , panels + posts touching ground  susceptible to rot
Front garden design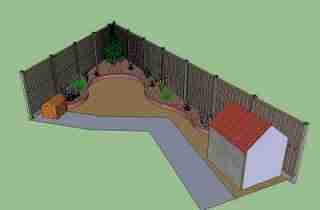 Rear garden design
We replaced the timber post with concrete post and concrete panels which raised the fencing to 6ft and gave him more privacy and a much stronger and durable fence. Raised beds and a mixture of cottage perennials such as lavender, Russian sage, Iris, grasses and small shrubs among others would provide colour through out the year.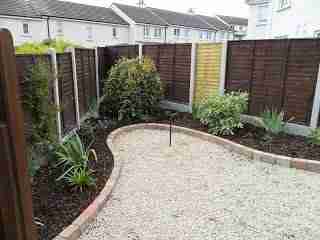 New concrete post and panelling +  new raised beds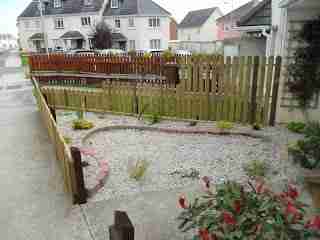 New picket style fence and raised beds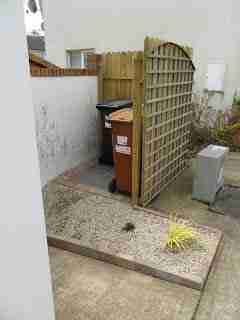 Wheelie bin screening
http://www.greenartlandscapes.ie/