Low maintenance garden with Indian sandstone circular patio and raised brick edged beds with Donegal quartz gravel surfacing.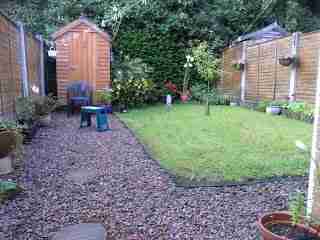 Garden before 
This garden in Bryanstown, Drogheda co.Louth suffered from poor drainage due to the sloping nature of the garden and a hard and poorly draining subsoil.Our client wanted a low maintenance garden as the garden was becoming difficult to maintain and was very wet during the winter and when the weather was bad.
She wished to have a patio at the rear of the garden which she could use for outdoor relaxing and entertainment.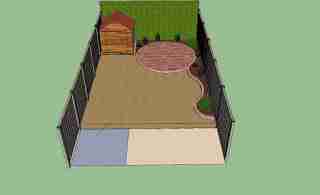 Garden design
We created a curvilinear design with raised beds and circle sandstone patio with a Donegal quartz gravel mulch that would look good all year round.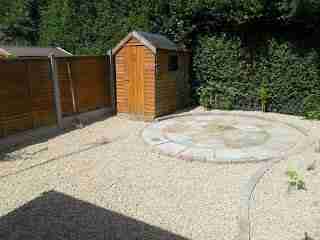 Indian Sandstone circle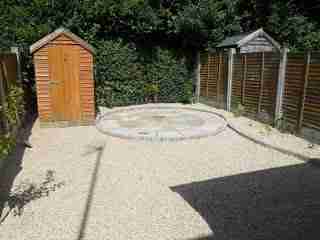 Low maintenance garden
The drainage problem was alleviated by a land drainage system we installed to collect the excess water and dispersed to an outfall.
https://www.greenartlandscapes.ie/