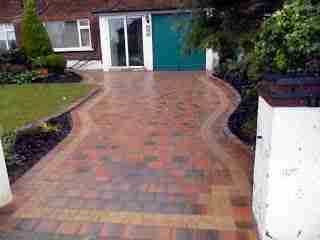 This new block paved driveway with its warm hues of reds,pinks and dark blues  enhances the property as a whole while creates an inviting and welcoming  approach to the house.The driveway is wide enough to make a comfortable exit from a car while leaving room to pass easily around all sides but still retaining its soft front garden appeal.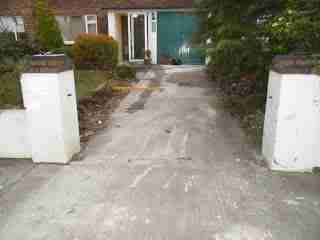 Original concrete driveway
The original concrete drive had become a tired drab rigid grey mass and stained with detritus from the over years. It wasn't wide enough to make approach to the house comfortable while a car was parked on it and our client wanted a new look also for her front garden.
Further research https://greenartlandscapes.ie/driveways/