Gardens designed and transformed, Fencing installed, Turf lawns laid, raised beds built & planted garden lighting installed, patios laid with a range of styles and materials.
Picket styled fencing  can add a definition and style to your property marking out your boundary while making a secure enclosed boundary. We can design bespoke garden fencing and gates  in a range of styles to suit your garden and home. Supplied and fitted from pressure treated timber to prevent rotting we can also paint them in a range of colours to suit your  home and garden.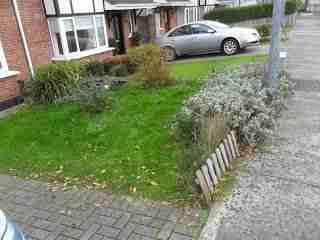 Previous undefined garden boundary
This garden in Bryanstown manor Drogheda had an undefined boundary. Its owner was a family with young children. They wished to have a closed garden where their small children could play freely and safely.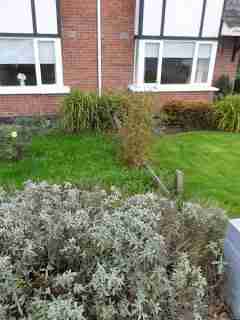 Previous undefined garden boundary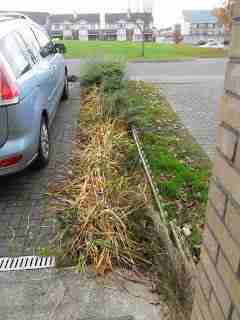 Previous dividing boundary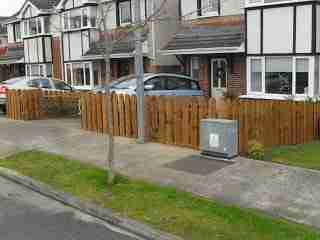 Round top picket style fencing
They also needed bespoke folding styled gates that would open inwards  leaving room for their car to park.We created gates that would each fold inward a second time to suit the narrow swing of just over a meter.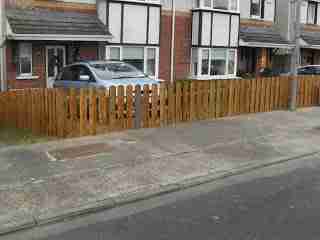 New picket style fencing and gates
Once the gates were closed they would now have a defined and enclosed front garden for their children to play. Giving some character and definition n to their garden.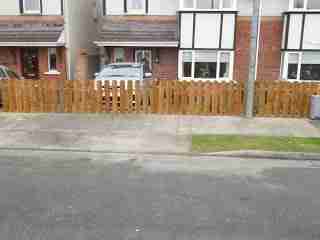 Newly enclosed garden with picket style boundary fencing
The gates and timber are made from pressure treated wood preventing rot but can be painted later a choice of colours for added definition.
https://www.greenartlandscapes.ie/