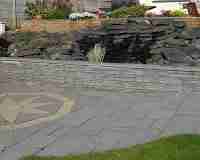 Old pond with large rockery was a bit overpowering for its position in the garden 
This garden pond in Duleek co.Meath was too dark and overpowering for the position in the garden. Also the slate stone had started to crack after the cold winter frosts. Its owners wanted a new pond as they enjoyed the soothing sound of the water flowing. Also they wanted more planting around the new pond to make it more balanced and soft.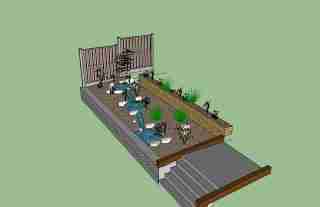 New pond design with cascading pools. 
I came up with a new design with three cascading water pools which would be connected and flow into each other via stream of water through cobbles and different sized stones.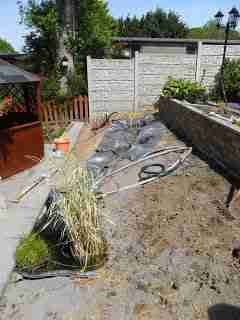 Work under progress with new heavy duty pond liner 
I used Donegal quartz gravel for the surrounds and large and small beach stones that were sourced form a dredging operation of a harbour.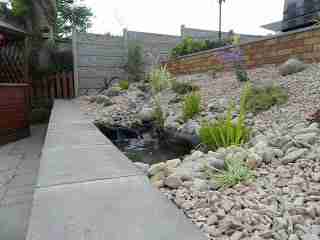 New pond, frogs eye view.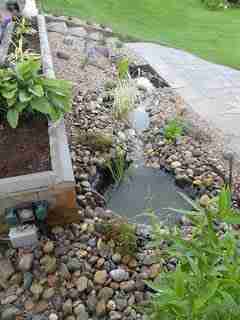 New pond, birds eye view.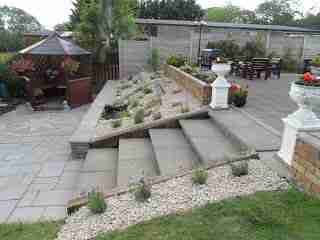 New lavender gravel and sleeper edged steps
The plantings were a mixture of grasses and bamboo for height and flag iris, rockery perennials with a lavender hedge either side of the steps divided and edged with railway sleepers.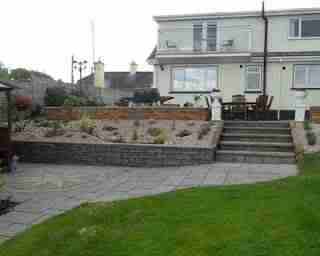 Finished pond with remodeled steps 
https://www.greenartlandscapes.ie/