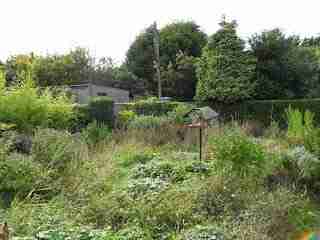 Garden before.
Gardens designed and transformed, Fencing installed, Turf lawns laid, raised beds built & planted garden lighting installed, patios laid with a range of styles and materials.
This garden in Drogheda co. Louth had been looked after by a keen gardener in the past but had now become very overgrown and was pretty unmanageable to its elderly owner. It also had a large amount of scutch grass and perennials which had no boundaries. The owner wished to have a lawn and beds which would be easy to maintain and look good all year round.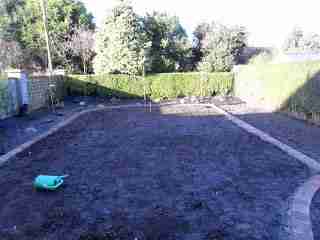 Brick mowing edging
We decided on a design which would have  good sized beds with a decorative gravel covering, which would be proportionate to the size of the lawn.  At the edge of the lawn would be a path to make the trimming of the hedge much easier, as a base for a step ladder and for sweeping up the trimmings. The design i came up with was of an arc and tangent style with a brick mowing edge to the beds and lawn to make cutting of the lawn easy(no strimming). Planting consisted of a mixture of shrubs, grasses,cottage perennials and  four silver birch trees with a medium sized curving bed which could be viewed form the house.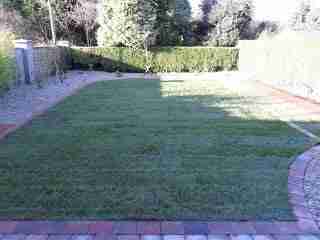 New weed free turf lawn.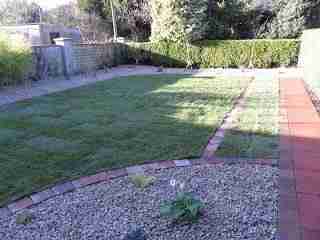 New path with brick edge detail also through lawn.
https://www.greenartlandscapes.ie/