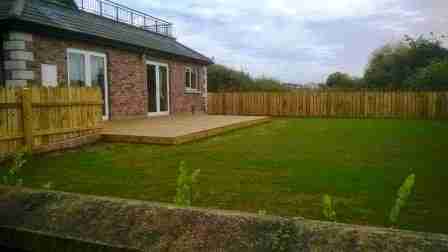 Front garden landscaped
This is part of a property we landscaped in Boyne Hall, Drogheda, co.Louth. The property had become quite overgrown and needed cutting back  and some extensive finishing to the grounds. This  included the installation of a new paved and gravelled driveway. New seeded lawn, decking, fencing  and plantings.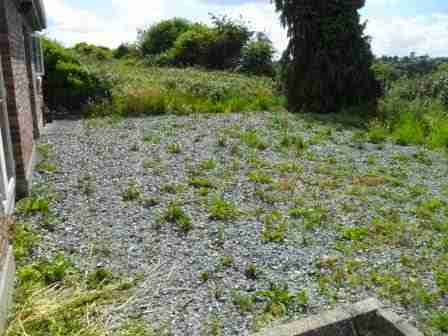 Front garden before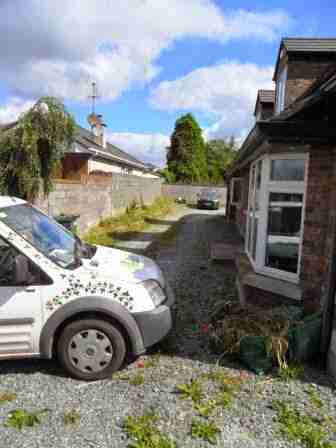 Front driveway before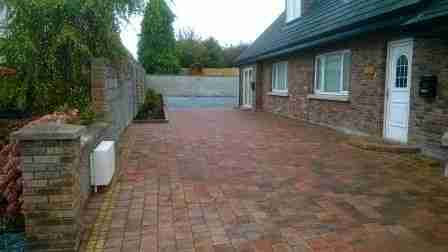 Driveway paved
New entrance paved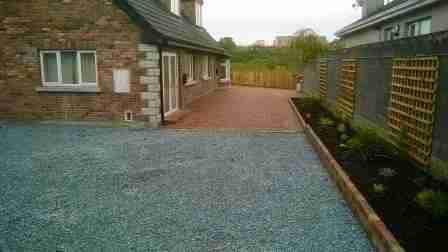 Driveway completed
Overgrown shrubbery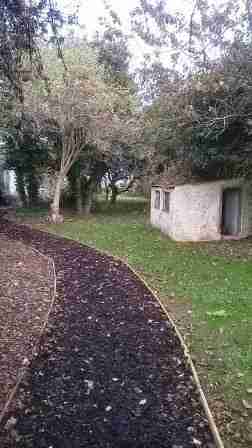 Shrubbery thinned and ground seeded and new bark path with a timber edge fitted.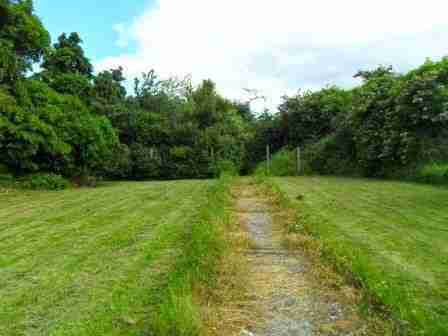 Rear garden boundary and path before
New fencing and path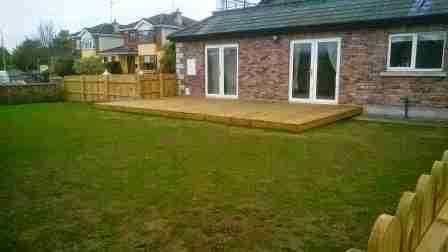 New decking and seeded lawn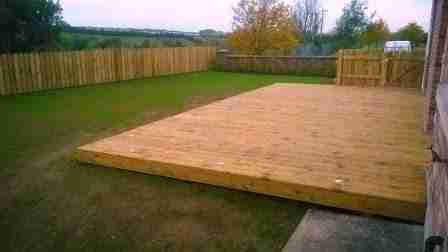 New deck and ligths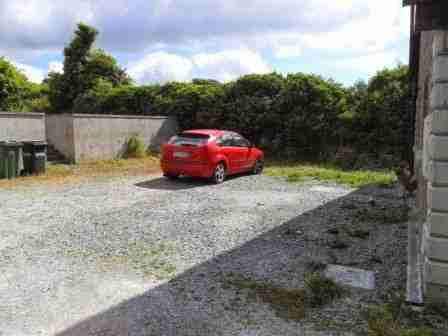 Rear parking area before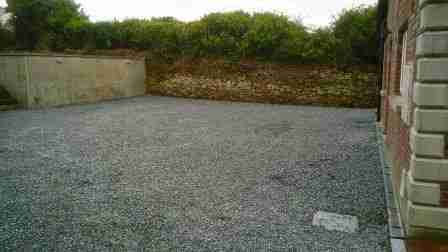 Rear parking area cleaned and gravelled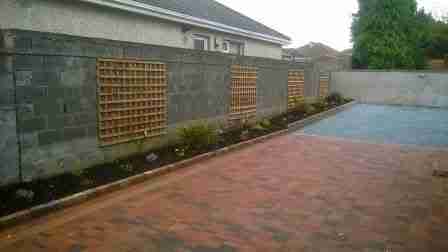 New raised beds and trellis
https://www.greenartlandscapes.ie/