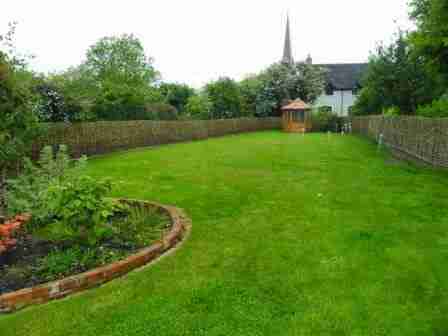 Woven willow fencing
This woven willow fencing belongs to a regular client of ours we had commissioned for her. We had previously worked on designing her garden creating raised beds using reclaimed red brick for a soft warm yet aged look for her garden.
She now wished to have the fencing addressed, it was a plastic mesh type barrier fencing which offered little aesthetic appeal to her garden. She had looked into a few different  types of timber panel type fence and picket fencing styles but we felt that the woven willow fencing would be more suitable and natural for her garden. It provides a beautiful soft backdrop to the garden and plantings. The results speak for themselves.
http://www.greenartlandscapes.ie/