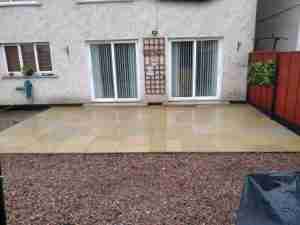 This Yellow Limestone Patio replacing an aged and deteriorating and slippery deck. Yellow Limestone Natural stone paving offers a warm palette of colours all year round which is durable and easy to maintain.
Recessed lids were fitted over existing access chambers for ease of access and continuity in paving design as the paving sits inside creating a seamless flow in the paving.
New sandstone bed with low maintenance plantings and Scottish cobble mulch  to the surround finishes and complements the patio design offering nice views from house and garden.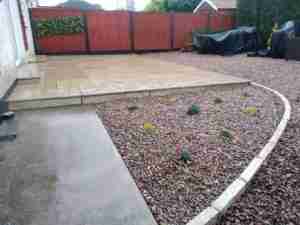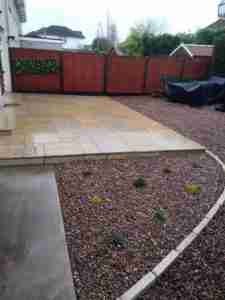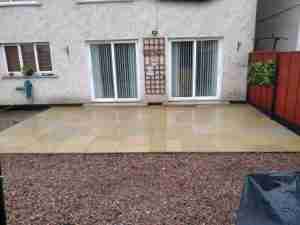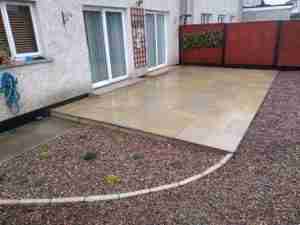 https://greenartlandscapes.ie/?s=yellow+limestone+paving
Paving Centres for examples
https://landscapingsolutions.ie/products/landscaping/natural-paving/